---
Kent Cross Country League fixture dates/venues/host clubs for the 2023/24 season.
Saturday 14 October 2023 - KXCL Foots Cray Meadow - All age groups - All results here... 15-10-23
Race Information Pack for the first Kent League XC Races on Saturday 14th October 2023, hosted by Cambridge Harriers. This pack has course maps, details of car parking and local public transport. NOTE that the race venue and car park are within the London ULEZ 4-10-23
Saturday 28 October 2023 - KXCL Somerhill Schools, Tonbridge TN11 0NJ - All age groups
Course Map - Flyer for the U11s race organised by Tonbridge AC - All results here... 28-10-23
Saturday 11 November 2023 - KXCL Danson Park, Bexleyheath - Senior Men, M70, W65 and Juniors
Course Map - All results here... 12-11-23
Saturday 25 November 2023 - KXCL Swanley Park BR8 7PW - Senior Women, M70, W65 and Juniors
Course Map - Latest News - All results here... 26-11-23
Saturday 10 February 2024 - KXCL Norman Park, Bromley - Senior Men and Senior Women only
---
Kent County Veterans Cross Country Championship
Saturday 2 December 2023 - Masters Championships, Dartford
Programme - Full results 2-12-23
---
Kent County Cross Country Championships
Saturday 6 January 2024 - Main Championships, Brands Hatch DA3 8NP
Prospectus - Entry Form - Online entry instructions - Online entry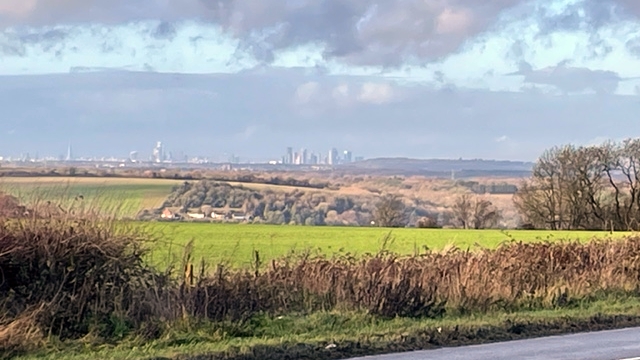 Can`t guarantee a view like this, but can guarantee some very competitive races.

---
Videoing and Photography Statement
The Kent Cross Country League does not require video recorders or camera users to register the use of their recording equipment as the prolific use of personal tablets & smartphones make this impractical to police. Mark Hookway and others regularly video at our meetings. Should one of these videos or photographs appear on a club website, YouTube or on other social media outlets you need to contact them direct should you wish it removed.
At some meetings we have press reporters and official championship photographers from whom you can obtain photographs of athletes in competition.
Also within the competition and medal presentation areas people authorized by KCAA may take photos for publicity & promotional purposes, especially for our Website or Facebook page. When entering these areas you need to be aware that it is assumed that you are giving permission for such photographs to be taken. Should a photo appear on our Website or Facebook page which you would like removed; please contact the League Secretary.

---
Cross Country running through woodlands
When running through woodlands there is always a risk of being bitten by tick's etc.; and therefore insect repellent containing DEET is a good idea.
Unfortunately if the tick is infected with Lyme disease there is a possibility of them passing it on to runners.
If after having been on a run you notice a red circular rash around a bite mark; examples can be found at https://www.google.co.uk/search?q=lyme+disease+rash&newwindow=1&source=lnms&tbm=isch&sa=X&ei=6zpyVO-2F_f-sASIlIKYDw&ved=0CAgQ_AUoAQ&biw=1600&bih=783#newwindow=1&tbm=isch&q=tick+bite+rash&revid=927796379 you may want to get it checked out sooner rather than later.
Further details can be found at: http://www.nhs.uk/conditions/Lyme-disease/Pages/Introduction.aspx

---
Photos from Reebok UKCAU Inter-Counties Championships - Nottingham 8 February 2003 are here... 11-02-03