Teams for the Southern Intercounties on 9 December at Horspath, Oxford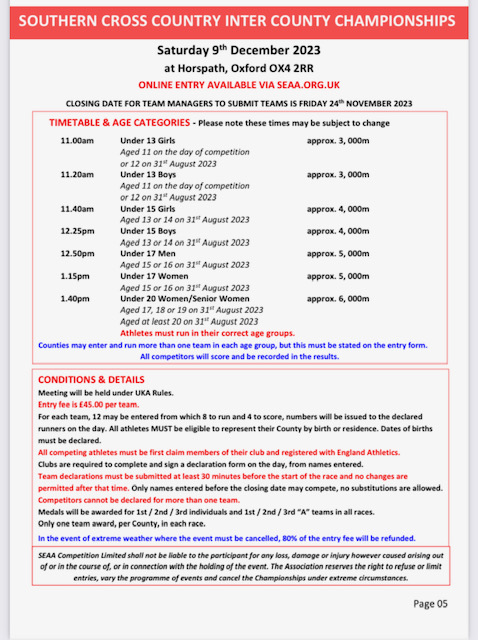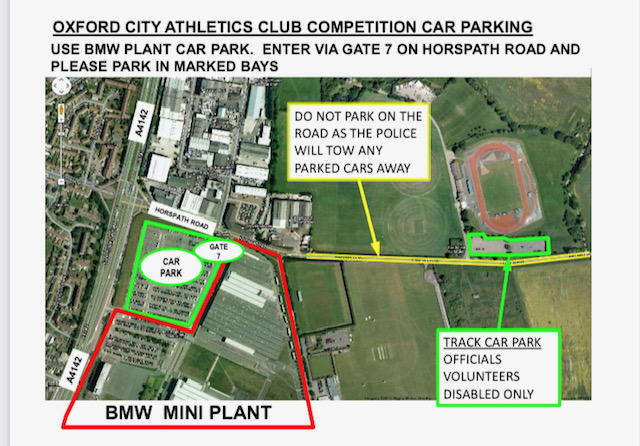 ---
Kent Inter Counties Selection for Brighton 10k - Sunday 19 November
The team selection crieteria for Kent for the inter-counties match at Brighton; https://www.brighton10k.co.uk/ ; Sunday 19th Nov, is as follows:
Male and Female Teams of 4
1) Automatic selection for first two at Kent Champs race Larkfield 10k
Mens
Daniel Bradley Tonbridge AC
Barry Stephenson Dartford Harriers AC
Womens
Phoebe Barker Tonbridge AC
Amy Seager South Kent Harriers
These runners will be contacted through their clubs over the coming few days.
2) Others please apply to roadrunning@kcaa.org.uk stating your best verified 2023 road race time from any of distances - 5m, 10km, 10m or HM. I will convert to 10k using https://www.ukresults.net/misc/predictor.html . If you are unsure which is your best time, then send more than one. Actual 10kms will receive a 30 second advantage and Larkfield 10k times, as the official qualification race will receive a 60 second advantage, as times from other races are required to be significantly superior.
3) In all cases you are self-certifying that you are in good fitness, and free from injury.
4) Deadline Monday 30th October
5) Provisional teams and reserves announced Wednesday 1st November.
6) If you are already entered into Brighton 10k, then they do operate a refunds system, which I can activate on your behalf once you are selected. Kent team entries funded by KCAA.
7) Brighton 10k is a 9.30am race start and you are responsible for getting yourself there in reasonable time Ė although I can help anyone who lives down the west side of the county (Dartford, Sevenoaks, Tunbridge Wells, Tonbridge areas) as I will be travelling from Dartford.
Dave Behagg

---
National CAU Intercounties Cross Country, Prestwold, Loughborough, Sat 9th March 2024
Kent Selection Criteria
U13s, U15s and U17s
First 5 in the Kent Champs (Brands Hatch on Jan 9th) will Automatically be selected and will be contacted to confirm availability.
The remaining Team places (8 run/4 score) plus Reserves will be selected by the Selection Team in the weeks leading up to the Race.
U20s, Senior Women and Senior Men
First 4 in the Kent Champs will be Automatically selected and will be contacted to confirm availability.
The remaining Team places - U20 (8 run/4 score) and Senior Men and Women (9 run/4 score) plus all Reserves will be selected by the Selection Team in the weeks leading up to the Race
Auto Selected Runners places are not passed down to eg 6th or 7th spots etc IF an Auto Selected runner cannot compete
Wildcards
If you canít compete in the Kent Champs, you can apply for ďWildcardĒ status by submitting your reason for missing the Kent Champs AND justification for Selection. The Selectors will look at other high-quality races like Cross Challenges, Southern XC and the World Trials.
Parkrun performances cannot be used as evidence for Wildcard Selection.
You must submit your application before by 22nd Jan 2024. Send you email to darrellluke1967@gmail.com
The deadline for Kent to submit Teams is 29th Jan (5 weeks before the Race) where we can submit 12 runners per Team (8/9 Run). Last year, I was only able to name three Full teams of 12, due to last minute drop outs. In the U20m and U20W we only had 7 runners, 6 in the SW and 8 in the SM.
INJURY/ILLNESS HAPPEN BUT CAN I ASK YOU TO ONLY AGREE TO RUN IF YOU/YOUR COACH ARE COMMITTED TO RUN IF FIT AND WELL.

---
Full details of the Team selection criteria
Southern Intercounties, 9th December, Horspath, Oxford
Cross Country Kent Team selection
Based on the first 3 Kent League Races
14th October, Footscray
28th October, Somerhill
11th November, Danson Park
This will apply to all relevant age groups Ė U13/U15/U17/U20W and SW. NB No Senior Menís or U20 Menís race
Automatic selection Ė
We will be producing a leader board based on the following points system
30pts for 1st ,29pts for 2nd etc down to 1pt for 30th.
After 3 races your best 2 scores will be added together. The 4 highest scoring runners in each age group will be offered guaranteed Automatic selection. The highest position (See Table below for example) in a race and/or Head to Head results will be used to split runners on equal points.
Example
| | | | | | | | |
| --- | --- | --- | --- | --- | --- | --- | --- |
| | Footscray | | Somerhill | | Danson | | TOTAL (best 2) |
| Runner A | 2nd | 29pts | 1st | 30pts | 6th | 25pts | 59pts |
| Runner B | 3rd | 28pts | 4th | 27pts | 4th | 27pts | 55pts |
| Runner C | 4th | 27pts | 3rd* | 28pts | 5th | 26pts | 55pts |
| Runner D | 5th | 26pts | 5th | 26pts | 6th | 25pts | 52pts |
| Runner E | 1st | 30pts | 10th | 21pts | 10th | 21pts | 51pts |
If numbers allow it, we are hoping to field two Teams of 8 runners. 4 score for the Team on the day.
If you donít make the top 4 on the Leader board, the Leader board will still be used to help determine selection decisions, as well as, head to head results between Athletes, although Wildcard submissions (see below) will also be considered.
Canít compete in at least 2 Kent Leagues Ė Apply for Wildcard status
Athletes can apply for a Wildcard place if you canít compete in at least two Kent League races. Simply provide valid reasons why you could not compete and any results that support your Wildcard application.
ESSA Cup - Special dispensation will be given to those that are required by their School to compete in the English Schools Cup if they clash with Kent Leagues. And the results of this race will be taken into account when selecting the Team.
Parkrun Performances cannot be used as evidence for Wildcard selection.
Team Manager
Darrell Smith at darrellluke1967@gmail.com
Selections close on the 17th November 2023 with the Team submitted late November 2023.
Kent Selectors
Darrell Smith
Stella Bandu
Steve Starvis
Steve Fury
Anoushka Johnson
Mark Hookway

---
County Teams & Selections for 2023
Senior & Under 20 Intercounties T&F, Horspath Oxford, Sun 2nd July 2023

Lead Selector: Alex Pope
Under 17 & Under 15 Intercounties T&F, Horspath Oxford, Sun 10th September 2023
Team selected 29-08-23
Those wishing to be selected should aim to compete in appropriate County Championships.

---
National CAU Intercounties Cross Country, Loughborough, Sat 11 March 2023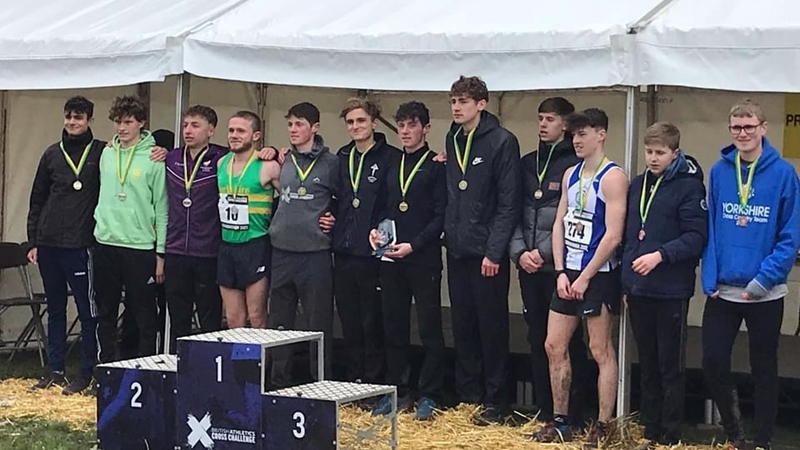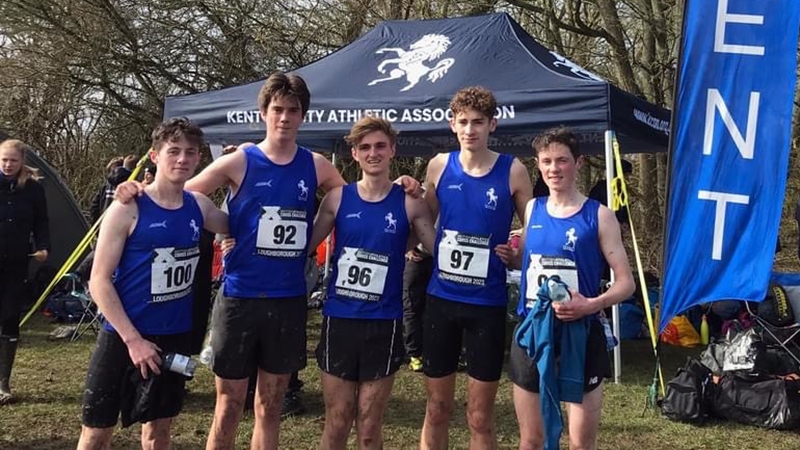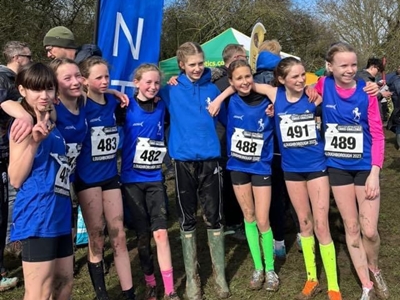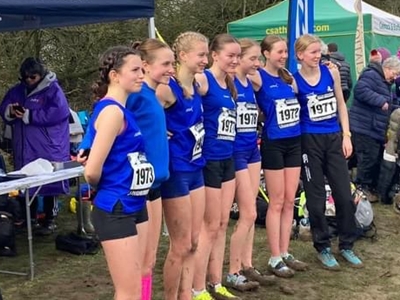 A relatively warm day, conditions underfoot were challenging in spots and long spikes were a necessity, especially the right hander half round the larger lap.
U20M
The day couldnít have started better with a great performance from the U20M team who repeated their win from last year. Louis (6th) and Jack Small (11th) were the first two home and great runs from Jamie Keir (14th) and Mathew Dubery (19th) who came charging through in the last kilometre.
U13G
Next were our U13Gís Team. Good performances all round with Sophie Richmond (17th) leading the Team home with Aoife McDonagh 20th, Ava Chappell 37th and Isla Murray 69th . The Team ended up 6th just one place down from 5th last year.
Senior Women
The third race of the day was our Senior Women. Of all the Teams this Team suffered most in Terms of dropouts and as a result we did not have enough runners to make up a Team. Annabel Carter was 70th, Morgan Squibb in her first Senior Intercounties was 82nd and Harriet Wooley was 137th On paper the Kent Senior Womenís Team always looks strong but the last two years we have never been able to get them on the line together. 2024?
U15 Boys
The U15B team wasnít at maximum strength with a couple of Athletes not able to compete and Joseph Scanes, who did run, recovering from illness. Despite this, the Team were still able to place 5th Team. With a fair wind this Team would have had real medal chances. Olly Buck who had a great run in 20th was backed up by Joseph Scanes 27th (who would go on to win the English Schools a week later), Joseph Hill and Jed Starvis came in together in 55th and 56th place to make the scoring 4.
U17W
The loss of Annabelle Souter was a big one for the U17W team where a top 3 Team placing had looked likely. A great run from Eliza Nicholson (6th), Carys Firth (24th) ably supported by Abigail Royden (40th) and Liberty Whyte (77th) put the Team 5th. A big improvement on 13th from last year.
U17M
Last yearís 3rd Team placing looked repeatable and a fit Hayden Gear would have likely helped achieve that goal. However, thatís not to take away from great runs by Jake Stevens (4th) and Noah Paterson in 18th, Tom Claridge (29th ) who has made massive improvement and Harrison Fraser (61st). They still were 5th ,and on another day could have nicked 3rd again. Special mention for Adam Whitlock who lost a shoe early on by fought on to finish 111th .
U13B
A great run by Freddie Gibson (15th) but not such a great day for the rest. Many struggling to match their performances at the National. The Team finished 13th.
U20W
Hannah Clark led the Kent Team home in 28th with Ella Webb had a great run in 51st . They were backed up by Annabel Young in 58th Ella Ayden in 66th to place 8th Team. A solid performance.
U15G
Iris Crossley led the Team home in 35th, followed by Megan Barlow in 55th , Ella Baker in 70th and Isla Taylor just behind in 72nd to make the scoring Team. The Team placed 13th
Senior Men
The Menís Team look capable of a Top 3 placing but illness, injury and clashes with other Races meant we didnít field its very strongest Team. National XC Champion, James Kingston led the Team home in 7th with Alexander Howard 15th and Ben Cole 32nd. Special mention to Thomas Wright who came in as a Reserve but made the scoring Team with a 76th . Cameron Dockerill and Stuart Brown completed the Team in 80th and 121st to complete the scoring 6. The Team placed 6th .
Similar to the Southern Intercounties, quite a few dropping out leading up to the Race but Runners are always on the edge of nearly being ill or injured.
So, a tale of what might have been. Possibly performances suffer as the Race is just one week after the National and Runners may be tired. And for many younger Athletes the ESAA is the biggest Race of the year and that is only a week later.
Darrell Smith

---
Southern Intercounties, Horspath, Oxford - 10 December 2022
Report 17-12-22

---
U15/U17 Inter County Match, Horspath, Oxford - 10 September 2022
Report & photos 1-10-22

---
COUNTY COLOURS

Kent County colours are a ROYAL BLUE vest with dark shorts.

The vests & County clothing can be purchased from Ė Podplus (their shop is based at Julie Rose Stadium) or via their website http://www.podplus.co.uk/shop

Vests may also be borrowed on the day from the Team Manager. Please do not use your Kent Schools vest.